Madison Consolidated High School
Class Of 1971
In Memory
Constance Felix (Reed)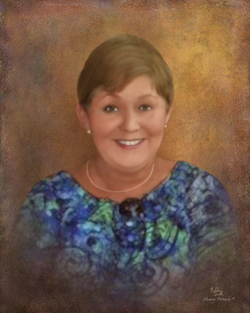 Mrs. Constance "Connie" Eileen Felix Reed, age 63 of Madison, Indiana, entered this life on April 20, 1952 in Milan,Indiana. Constance was the loving daughter of the late Alfred and Katherine Risk Felix. She was a 1971 graduate of Madison Consolidated High School. On April 17, 1976, Constance was united in marriage to Joe Reed in Madison, Indiana at the North United Methodist Church. This happy union of 39 years was blessed to raise a daughter, Kandy and a son, Kenny. Constance had worked as a secretary in the Jefferson County Prosecutor's Office under Prosecutor, Tom Dattilo, John Ready O'Connor and Merritt Alcorn. She had worked as a secretary for WIKI Radio and Tom Davee Insurance Agency. She resided most of her life in the Madison area, with the exception of spending 2007 - 2010 in Trinity, Florida. Constance was a member of the Madison Elks Club No. 524 and the North United Methodist Church. She enjoyed her friendships and socializing, boating, reading and her loving grandchildren. Connie died on Monday, August 3, 2015, at 12:17 p.m. at the Norton Hospital in Louisville, Kentucky.

A LOVING FAMILY
Connie will be missed by her loving husband of thirty nine years, Joe Reed of Madison, Indiana; her daughter, Kandy Saporito and her husband: Frank of New Port Richey, Florida; her son, Kenneth L. Reed of Louisville, Kentucky; her grandchildren, Andrew and Miranda Saporito; her sisters, Joyce Dean of Harrodsburg, Kentucky, Robin Schreiner of Lawrenceburg, Indiana; her brothers, Edgar Felix and his wife: Becky of Indianapolis, Indiana, Phillip Felix and his wife: Susie of Indianapolis, Indiana; her nieces and nephews, Terry, Mike, Cindy, Chris, Lisa, Tisha, Tina, Mark, Greg, Jeff, Jessica, Justin, Doug and Kathy. She was preceded in death by her parents, Alfred and Katherine Risk Fields, her brother, David Felix, and her sister, Patty Withered.

FUNERAL CEREMONY
Funeral services will be conducted Thursday, August 6, 2015, at 7:00 p.m., by Bro. Bob Hicks at the Morgan & Nay Funeral Centre, 325 Demaree Drive in Madison, Indiana.